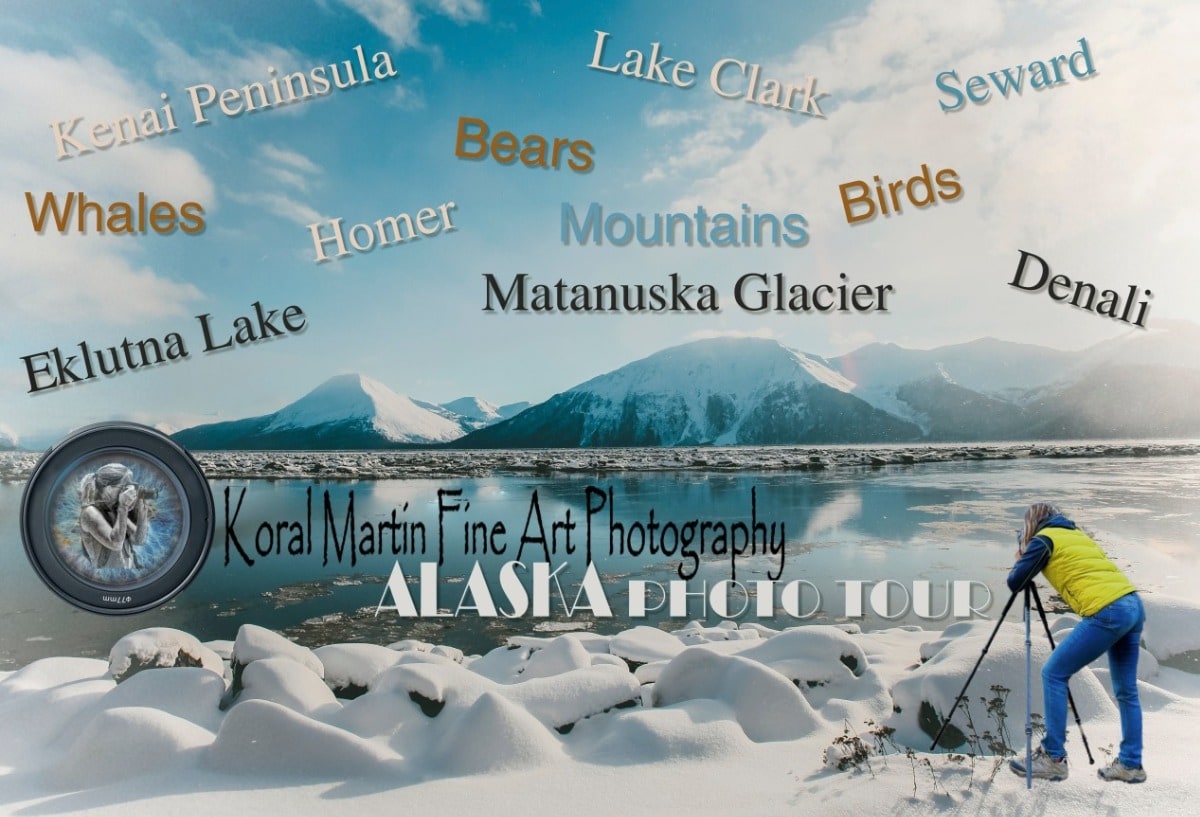 korals amazing alaska photo tour journey
A year ago my husband out of the blue said why don't you do that Alaska photo trip I know is on your bucket list. It can be your birthday, Xmas, Valentine's for the next so many years. Wow, I could do a phenomenal Alaska trip with wildlife including lots of bear, birds, whales, glaciers mountains, lakes.... I signed up right away. I don't think he knew how much it would cost if I were to hit all the great spots I wanted to go to. I sat down and figured it all up and I'll be 97 before I'll get to have birthday, Christmas or even Valentine's. Yikes!!! Lol.
So that is why I've come to you to help me out. Maybe we can at least lessen it to 87. I'll make sure you will get something out of it too in addition to helping me out. And you can journey with me and even get a nice gift or 2, since obviously I'm not getting any gifts, any time soon, so at least someone will. Ha ha.
So join me! I will start doing some live videos and stories right away which I will share with you. While I'm there, I won't always have cell service, but I will be writing a journal so I can share the story with you when I can, I will share images and video as I can and doing Facebook and Instagram lives as service allows me. I should have wi-fi most evenings. Then based on your donation amount, you will get a printed photo(s) of your choice from the trip. As a supporter you will get more of everything -- Photos, Video, Live Streaming events and great information and stories about Alaska! I will set up a special group on Facebook just for my supporters! Be sure to continue on down in my article to see what I will be doing in Alaska that you can join me in.
(Read More about Whats in it for You and how you can help)
what will I be doing in alaska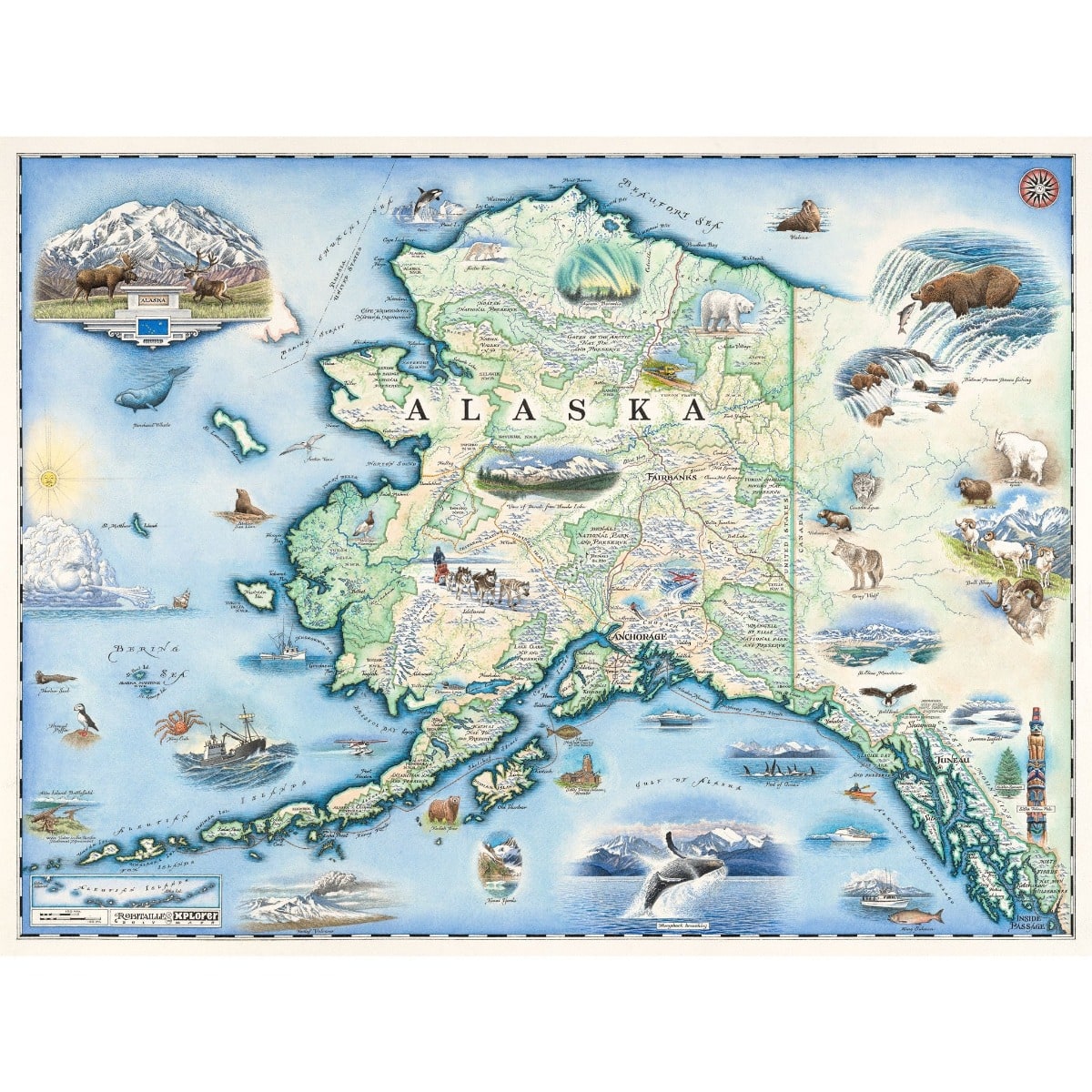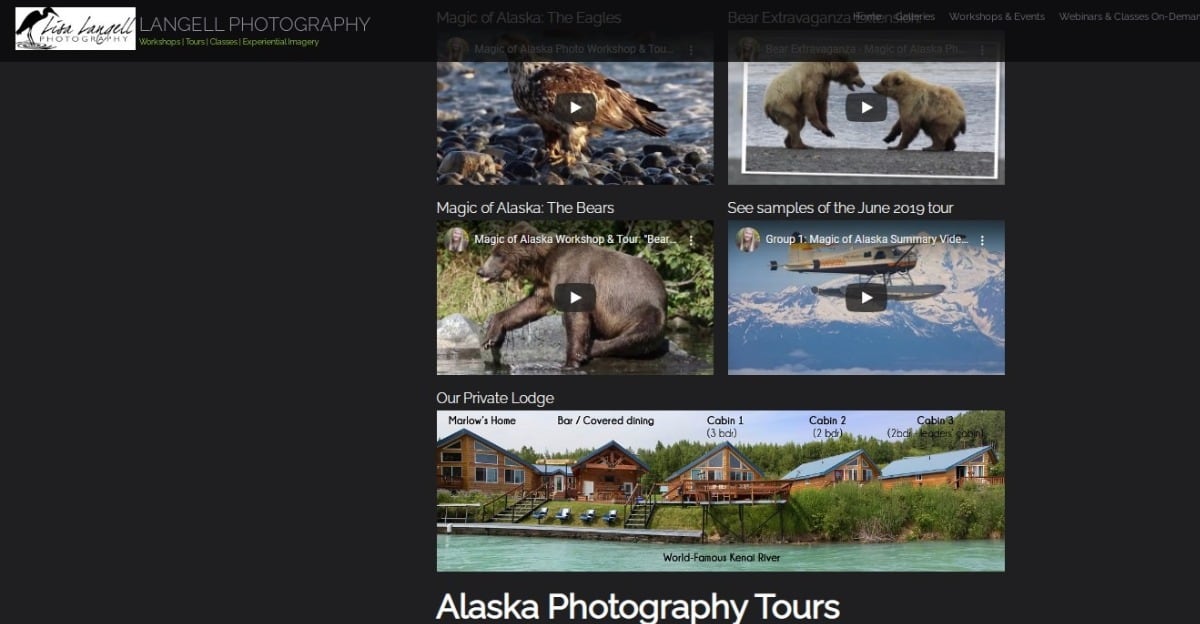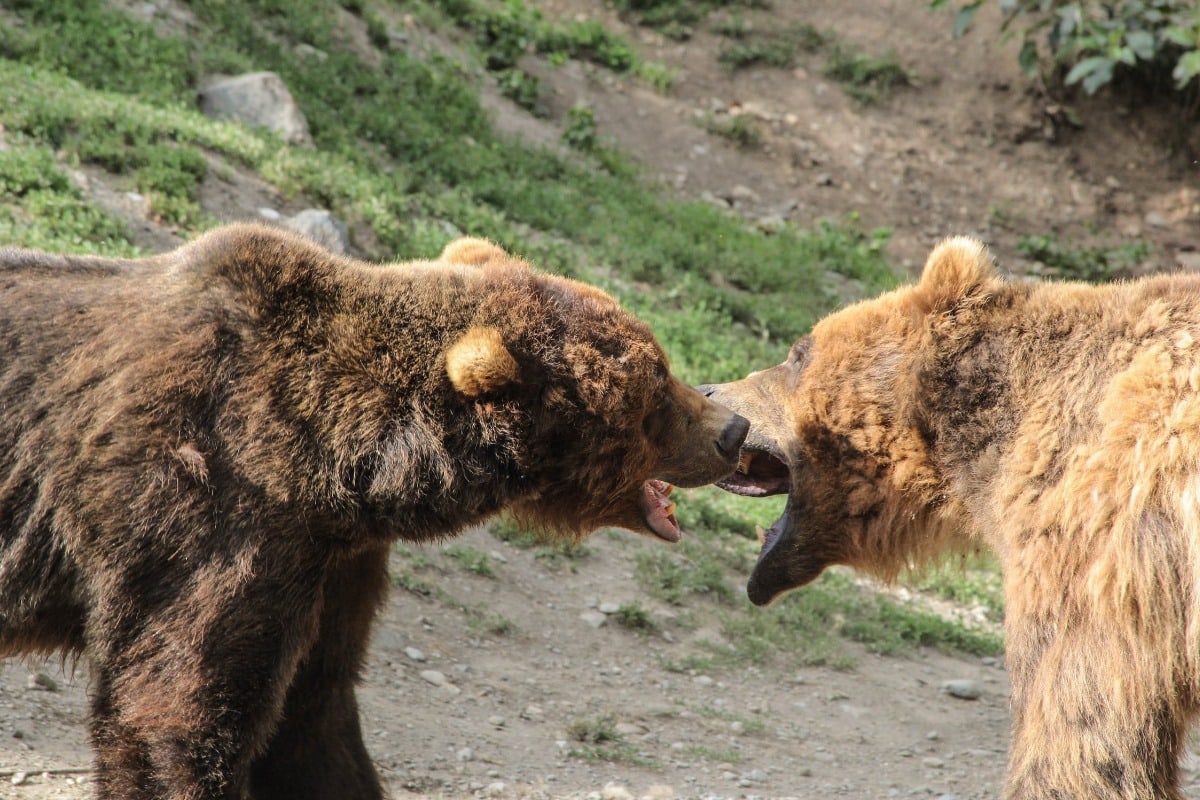 Before photo tour on my own
I will be flying into Anchorage and I will immediately take off in a rented SUV in the direction of Seward with lots of stops along the way. I will be seeing lots of lakes including the Kenai lake and Mad hat lake and I will also be checking out some glaciers like Exit glacier and Portage glacier.
8 days of pro photo tour
I will return to anchorage to be picked up for my 8 days of photo tour will reknown pro-photographer Lisa Langell. We will spend the first 5 days in the Kenai peninsula. We will visit Homer and Seward and be out on a boat multiple times capturing whales and birds and all sorts of mammals. We will also visit the wildlife conservation area and so much more.
Bears!
Next we will spend 3 days at Lake Clark capturing bears.This has been a dream of mine forever and probably what I most excited about - 3 days of shooting bears WOW!
After the PHOTO TOUR
After the photo tour is over i will be venturing out to see lots of beautiful Alaskan lakes including the Eklutna lake, glorious glaciers including the Matanuska Glacier where I hope to spend a full day, and of course a spectacular trip up to Denali where I plan to spend 2 days.